Biconic Low Inertia mark 2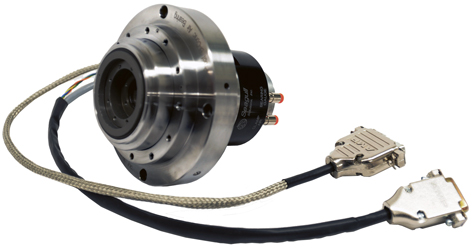 This all new version of the Bi-Conic Air Bearing answers the customer's Need for Speed!!! Thirty years of design experience has made it possible to provide our customers with a fully loaded air bearing spindle system (spindle, clamp and disk) that can accelerate at 40,000 rpm/sec while only requiring 8 amps of peak power.  This means 20,000 rpm is available in half a second including "locked on" velocity control settling time.
This spindle is designed to increase throughput and profitability in any application.  With true plug and play compatibility to most OEM equipment existing today, the investment in this air bearing spindle with lock in profits for years to come.
Spindle shown at right with Evacuation Shroud removed. A full line of Ultra Low Inertia clamps is available provide all new levels of system performance and include Seagull's latest "Total Particulation Control" vacuum porting system. Naturally it incorporates True Crash Proof construction and carries a Three Year Warranty to back it up.